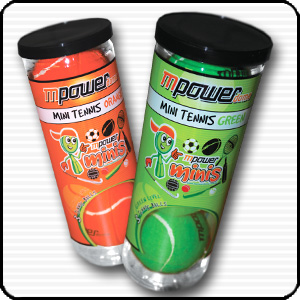 Low Compression Balls
Low compression balls are the first step into learning tennis before progressing to full compression tennis balls. The low compression balls are designed to bounce lower and with less speed, enabling students to contact the ball more effectively during development. Our low compression balls use high quality woven felt for improved durability and are packed in premium pressurised tubes to ensure longevity. The Red balls are set at 75% reduced compression, Orange balls at approx. 50% reduced compression and Green balls at approx. 25% reduced compression. Constructed to ITF Stage 1, 2 & 3 Specifications.
**PLUS - All new BLUE / YELLOW Stage 3 balls now available. Same size, specification and bounce as Red / Yellow balls. Released due to high demand by coaches and clubs to help visually differentiate the 3-5 y.o kids at Blue stage. Use the BLUE / YELLOW ball during Blue stage, and when kids progress through to Red stage, start them on the standard RED / YELLOW ball to give them a sense of progression!
Related items:
All prices listed are in Australian dollars