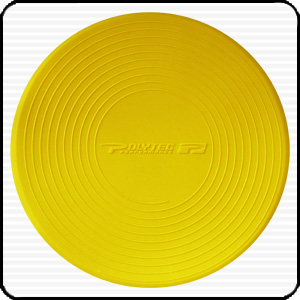 Drop Down Targets
These Drop Down Targets are 23cm in diameter … giving you a great target area, and just like our Drop Down Lines they have have superior anti-slip properties, unlike many other products on the market that offer an inferior rubber compound.
Our special formulation based on pure silicone decreases slip, increases flexibility and sits flatter on the court surface. They are easy to wash or wipe clean to ensure good visibility and durability, and maximum court grip. They are also highly temperature resistant; thanks to their chemical properties, unlike rubber, our lines will not be affected by the very high temperatures of the court surface. Best of all the value is unbeatable, with this new range 25%-35% more cost effective than most competitors.
Available in 3 colours : RED / WHITE / YELLOW.
All prices listed are in Australian dollars