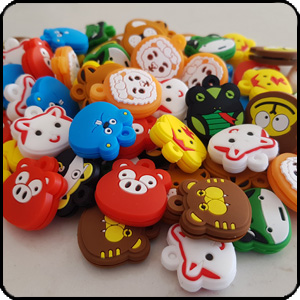 Vibration Dampeners - Tub of 60
NOW IN ALL NEW DESIGNS!
Specially constructed using a highly elastic rubber compound, these dampeners maximum absorption of string bed vibration. Increases comfort and decreases unwanted 'ping' upon ball impact.
Available in tubs of 60 dampeners per Tub. 3 tub designs available:
- ANIMALS - Mix of animal characters
- EMOTICONS - Mix of faces with fun expressions.
- SMILEY FACES - Smiley faces in a mix of colours.
All prices listed are in Australian dollars