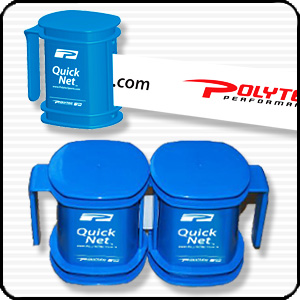 PLAY AT HOME - QUICK NET PACK
This play-at-home Family Pack has everything you need to play tennis, and the best part is you can play anywhere. Perfect for adults or for the kids. Includes :
- Rectractable QUICK NET system
- 2 x Junior Racquets
- 3 x low compression tennis balls, designed to make hitting up child's play.
- 4 x corner markers & 4 line markers to help you mark out court boundaries
- 4 bonus round targets to assist in target practice and improving accuracy.
All prices listed are in Australian dollars