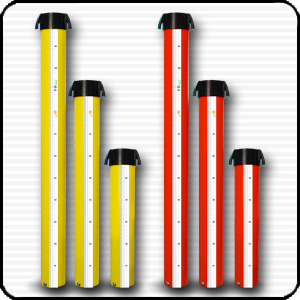 Everlast Ball Tubes
EVERLAST Ball Tubes.
Available in Red and Yellow, and made to 2 different lengths:
LARGE - Holds 20 Balls
MEDIUM - Holds 15 Balls
Each ball tube is suitable to pick up all ball sizes including regular balls, and red, orange and green low compression balls.....that's right, even the larger 75mm diameter red low compression balls will fit into the Everlast Ball Tube!
Each tube also comes specially fitted with:
3 point rubber mount to allow you to hang the ball tube in any convenient location
Tennis Measuring Mark on the side - so you can also use the ball tube to measure and check the correct net height!
All prices listed are in Australian dollars